PRODUCTS
HE WANTS TO FILL THE VOID IN YOUR HEART WITH HIMSELF. HE WANTS TO FILL YOU WITH HIS HOLY SPIRIT.    {Rev Shirley J Cunningham}
The Holy Spirit and His Anointing
Includes all the nine gifts of the Holy Spirit
EBook by Rev Shirley J Cunningham
Go to Smashwords.com for download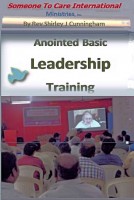 666827-ref=ShirleyJC
Anointed Basic Leadership Training
Every Pastor really ought to read this EBook.
About oce a year or even every 6 months it is a great help to your ministry.
Basic outline is available with the DVDs or sold seperatly. $15.00 for book.
DVD set $30.00
THIS BASIC LEADERSHIP TRAINING IS A MUST FOR ALL CHRISTIANS THAT HOLD A PLACE IN THEIR CHURCH OF LEADERSHIP. FROM THE PASTOR TO THE JANITOR. YOU WILL FIND THAT IT CHANGES YOUR LIFE AND GIVES YOU A NEW EXCITEMENT TO SERVE THE LORD AND FOLLOW HIM.
This Album has 21 songs. The anointing of the Lord is precious on these songs. When you begin to play this you will sense the presence of the Lord begin to minister to you. All you have to do is lift your hands or your heart to the Lord and receive from Him.
SOMEONE TO CARE DVD 21 SONGS
$20.00 Free Shipping
Rev Shirley J Cunningham